The Tokyo Olympic Games has sparked laughter, joy and re-ignited the competitive spirit for aged care residents living with lockdowns and restrictions across the nation.
Key points:
Aged care facilities stage own modified sporting events to celebrate Tokyo Olympics
 Olympic Game activities demonstrate competitive spirit never fades for older Australians
Aged care facilities use everyday items to simulate modified Olympic activities and races
Aged care facilities have used items such as pool noodles, hand-made paper medals and even Nerf toy blasters to stage their own modified Olympic Game activities.
While they may be in their twilight years,  these activities showed residents never "lose their competitive streak".
One of the largest aged care providers in regional South Australia says its Olympic-related program had been a massive hit with its residents.
Boandik chief executive officer Gillian McGinty said the many residents revelled in the fun.
"One site in Mount Gambier had a complete day of competition and were involved in lots of different sports, from swimming, to discus and bike riding," she said.
"They were exhausted at the end of it, but they had a fantastic time."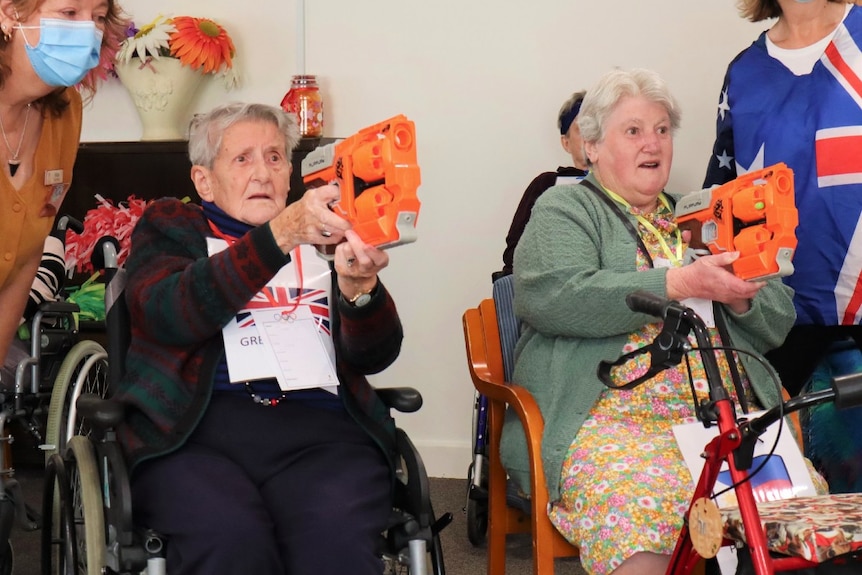 Ms McGinty said these activities were modified to ensure everybody could take part, no matter their ability.
"We had staff and volunteers assisting those in wheelchairs and using mobility aids to participate," she said.
"In the swimming events, we created a swimming pool down the link way with two lanes – they had some fantastic competitive races down there," Ms McGinty said.
Shooting 'very popular'
Ms McGinty said rowing with pool noodles and shooting ranges using Nerf blasters were also part of the fun.
She said the activities were competitive with a touch of "unhealthy" sportsmanship.
"I found out you never lose your competitive streak, no matter what your age is," Ms McGinty said.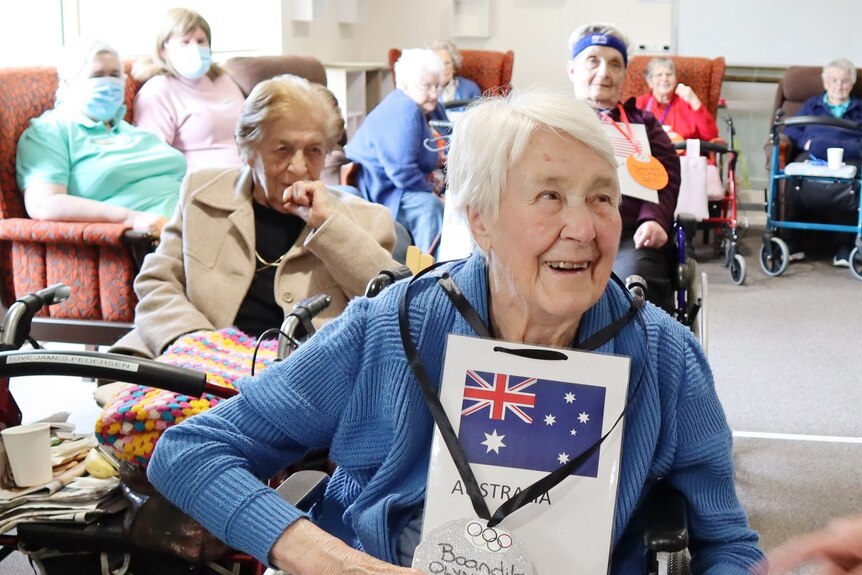 Ms McGinty was the chief complaints person for the activities.
"I didn't have any complaints about the activities, everyone was having fun, but there were some objections lodged about cheating," she said.
"I did have to tell some if they were going to cheat, then do it discreetly."
She said the many residents had been watching the Olympics and shown great interest.
Olympics 'benefits everyone'
Boandik resident Don Currie said he had enjoyed watching the Tokyo Olympics and the related activities at the aged care residential facility.
He said he particularly enjoyed watching the fast-paced action of the track and field.
"It certainly showed how fit they are and the Australian Peter Bol who finished fourth — very unfortunate," Mr Currie said.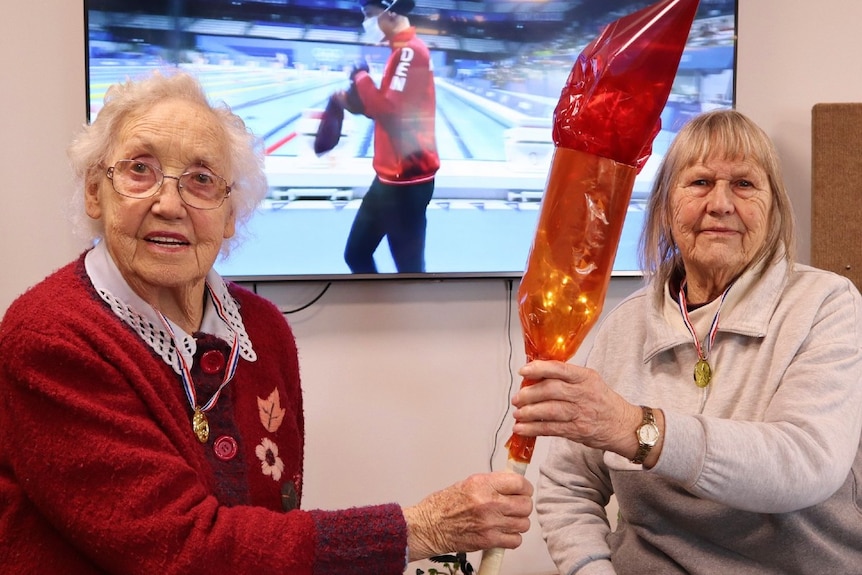 Mr Currie said the Olympics also rekindled memories when he was a torch bearer when it came through Mount Gambier for the 2000 Sydney Olympics.
While the Mount Gambier resident was initially sceptical if the Olympics should go ahead given the pandemic, he said the Olympic Games had brought widespread joy to the world.
"But when I watched the Olympics and watch the participants, and saw the joy that they got, naturally enough from winning gold, and what have you, I changed my mind completely. I could see the benefit to everybody," Mr Currie said.
Aged care residents use pool noodles and Nerf blasters to compete in 'joyful' Olympic activities
Source:
Source 1