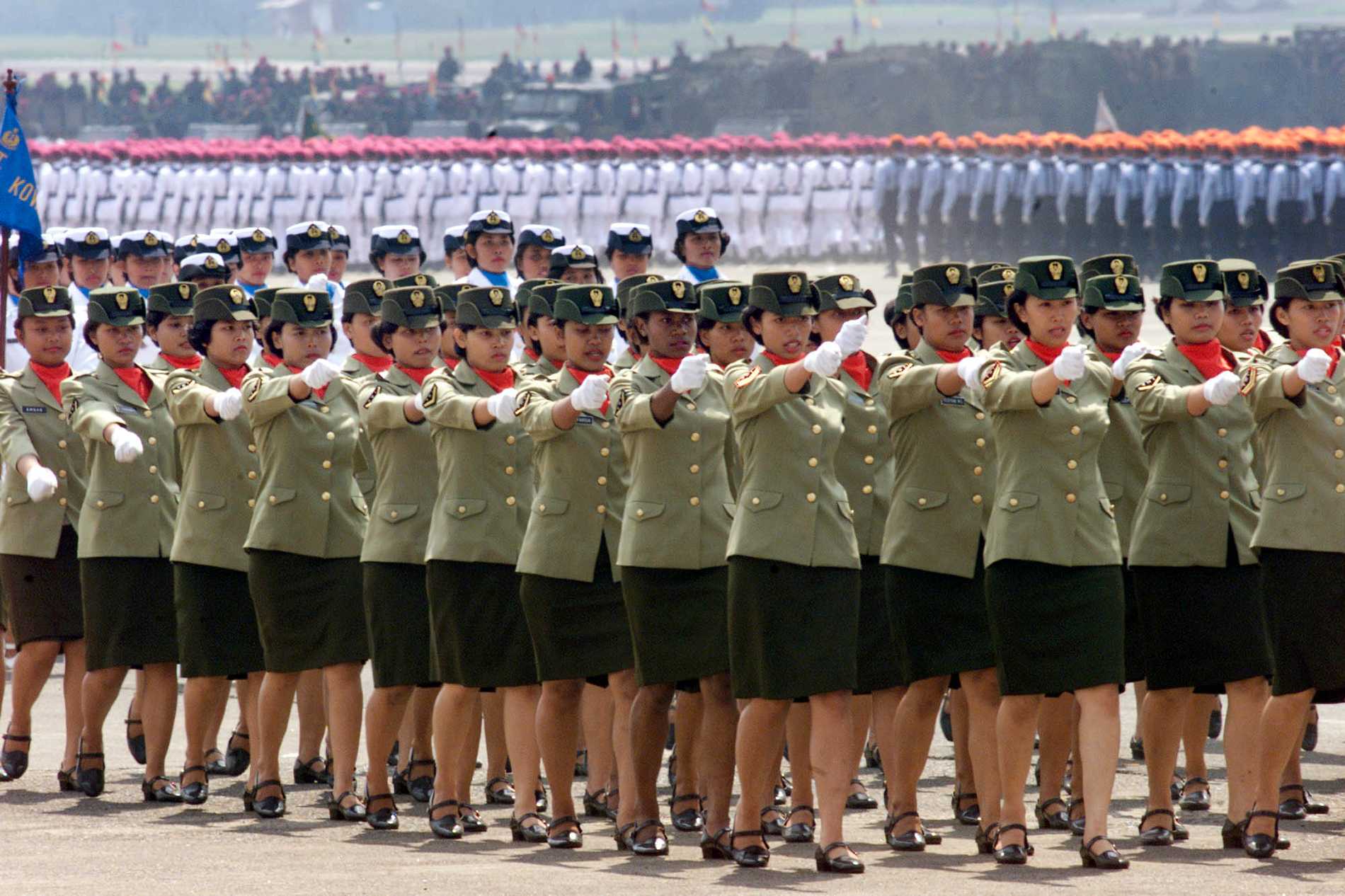 Den indonesiska militären ska sluta "oskuldstesta" kvinnliga rekryter.
– Det finns saker som inte är relevanta, säger stabschefen Andika Perkasa enligt the Guardian.
I flera årtionden har kvinnliga rekryter behövt klara ett så kallat oskuldstest för att kunna ta värvning i den indonesiska militären. Men nu sätter arméns stabschef stopp.
– Det finns saker som inte är relevanta och vi kan inte göra den typen av undersökningar längre. Kvinnliga rekryter ska genomgå samma undersökningar som manliga, säger Andika Perkasa i ett videoklipp publicerat i arméns sociala medier, rapporterar brittiska the Guardian.
Flottan och flygvapnet ska enligt klippet följa arméns riktlinjer.
Beskedet välkomnas av Komnas Perempuan, landets oberoende statliga kommission för kvinnors rättigheter.
– Det är inte rättvist att kvinnor måste bevisa sin moral. För manliga rekryter då? Hur bevisar du det? säger kommissionären Alim Qibtiyah till the Guardian.
Människorättsorganisationer betraktar "oskuldstester" som en form av könsbaserat våld.
Världshälsoorganisationen har slagit fast att så kallade oskuldstester är ovetenskapliga, skadliga och kränker kvinnors rättigheter.
I dag är runt 10 procent av de 450 000 tjänstgörande i Indonesiens väpnade styrkor kvinnor.