Störungen bei Instagram behoben – Probleme gab es auch bei Facebook
Instagram und Facebook haben erneut mit technischen Problemen zu kämpfen. Bereits am Montag waren die Onlinedienste stundenlang nicht erreichbar.
Der Onlinedienst Instagram, der wie Whatsapp zum Facebook-Universum gehört, hat am Freitagabend erneut mit Störungen zu kämpfen. Kurz nach 20 Uhr häuften sich die Störungsmeldungen auf der Website Allestörungen.ch, die solche Vorfälle verzeichnet.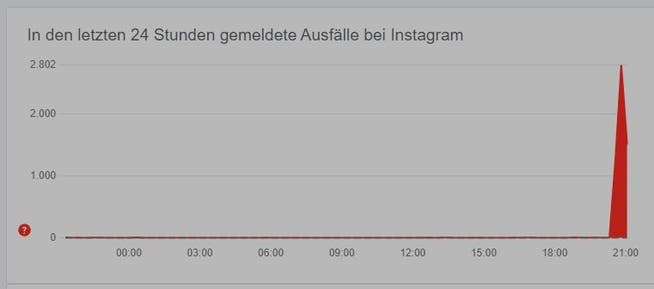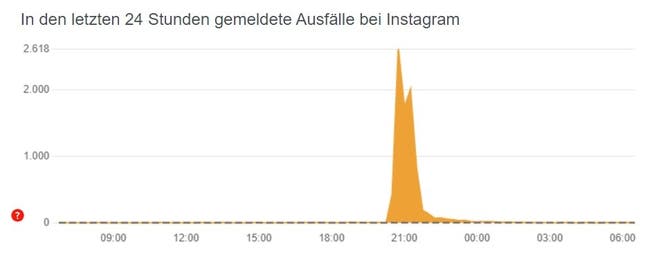 Auch bei Facebook gab es Ausfälle: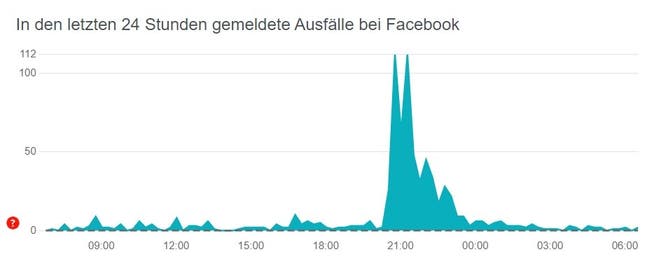 Einige Nutzer hätten Probleme, Apps und Dienste des Konzerns zu erreichen, räumte Facebook bei Twitter ein. Man arbeite daran, den Service so schnell wie möglich wieder zu normalisieren:
We're aware that some people are having trouble accessing our apps and products. We're working to get things back to normal as quickly as possible and we apologize for any inconvenience.

— Facebook (@Facebook) October 8, 2021
Bereits vor vier Tagen hatte eine massive Störung den Dienst weltweit lahmgelegt. Betroffen waren dort auch Facebook und Whatsapp. Der Ausfall hatte mehrere Stunden gedauert. Experten gehen davon aus, dass die Störung durch ein missglücktes Update eines Mitarbeiters ausgelöst wurde.
Die Störungen am Freitagabend, die laut Facebook mit einem Konfigurationsfehler zu tun hatten, waren allerdings bedeutend weniger umfangreich als am Montag.
Inzwischen scheint es, dass die Probleme zum grössten Teil behoben werden konnten. Nach rund einer Stunde ging die Zahl der Fehlermeldungen stark zurück. (chm/watson/dpa)
Störungen bei Instagram behoben – Probleme gab es auch bei Facebook
Source:
Source 1