Birth and death are two unavoidable parts of the cycle of life.
Key points:
Chinchilla women say they want to birth locally, but the hospital has not offered consistent maternity services since 2012
Older people are also concerned about their future with aged care and palliative care options under strain 
Health experts say it's a similar story around the country, which can lead to poorer health outcomes
In many towns across regional and rural Queensland, however, it's difficult to be born there and dying there is expensive.
Expectant parents and the elderly are forced to leave their families, travel hundreds of kilometres and shell out large sums of money to access services taken for granted in the city.
Chinchilla on Queensland's Western Downs is only 3.5 hours' drive away from Brisbane.
But the local hospital hasn't offered consistent birthing services since 2012 and is one of 41 across the state.
Its only aged care home has a 25-bed waiting list.
Aged care service Blue Care offers palliative care, domestic assistance, respite, and nursing care in Chinchilla, but is under strain transporting clients to the Toowoomba Hospital for specialist appointments and treatment.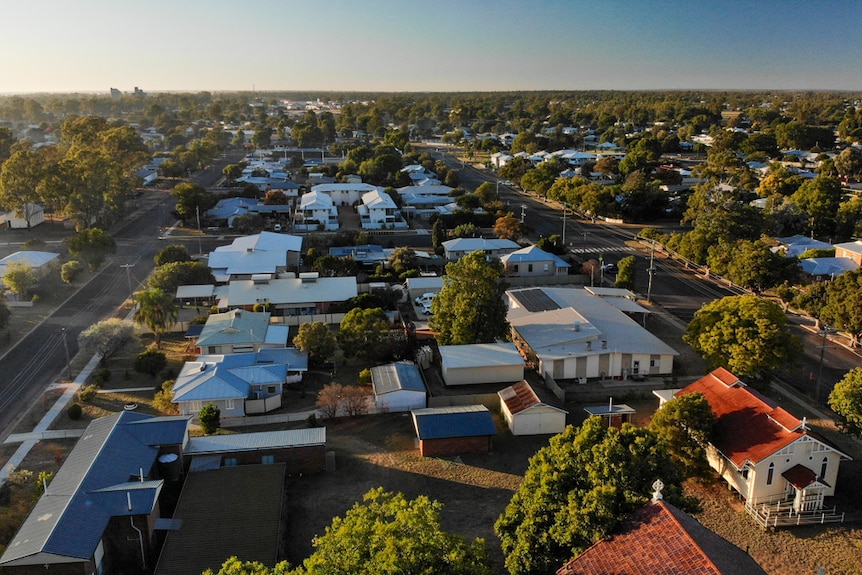 Determined to stay
Mike Smith, 69, has lived in Chinchilla for the past 23 years.
"It's a bugger getting older," he said.
Mr Smith, a type 2 diabetic, makes a four-hour round trip to Toowoomba once a month for MRI scans and biopsies for prostate cancer.
He said the local bulk-billing GP practice had recently closed, X-Ray facilities were one hour away in Dalby, and he travelled to Miles for dentistry.
But he and his wife are adamant they'll stay in Chinchilla as long as they can.
"This is where my home is; it's where my family is."
Locals want to give birth where they live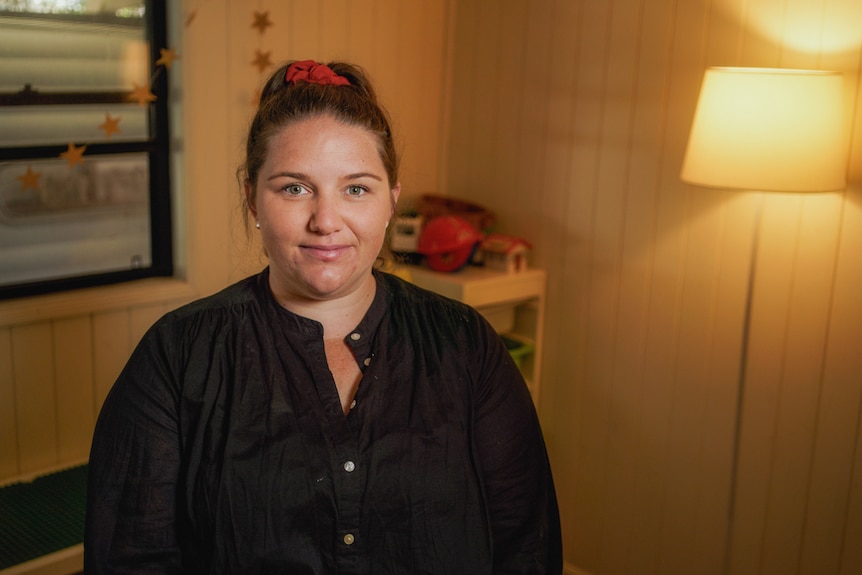 Expectant mothers in Chinchilla have access to a midwife for antenatal and postnatal care, but they can't deliver their babies locally.
Hannah Tydd gave birth to her first child in Toowoomba four years ago and is now expecting again, but the arrangements are a "logistical nightmare".
"We need to figure out where to stay, how soon to go — my son was five days earlier than his due date," she said.
After suffering a miscarriage in 2019, Ms Tydd was determined to deliver her baby at home but had to present at Chinchilla Hospital.
"There was just a couple of nursing staff on that night and one had recently suffered a miscarriage herself so she was equally as distraught," she said.
"It sort of confirmed that the hospital isn't really equipped to deal with pregnancy, pregnancy loss, and things like that."
Forty-one regional closures 
Australia's peak maternity lobby group, the Maternity Consumer Network, said 41 regional Queensland hospitals had closed birthing services in recent decades.
A Queensland Health spokesperson said it was committed to delivering safe and sustainable maternity services in rural and remote parts of Queensland.
That included a new birthing suite at Weipa Hospital due to open by 2022.
"It's important to note that all of our hospitals can perform emergency birthing," the spokesperson said.
Palliative care a 'postcode lottery'
Palliative Care Queensland CEO Shyla Mills said across most of Queensland, particularly in regional areas, a lack of 24-hour nursing support prevented people from being able to die at home.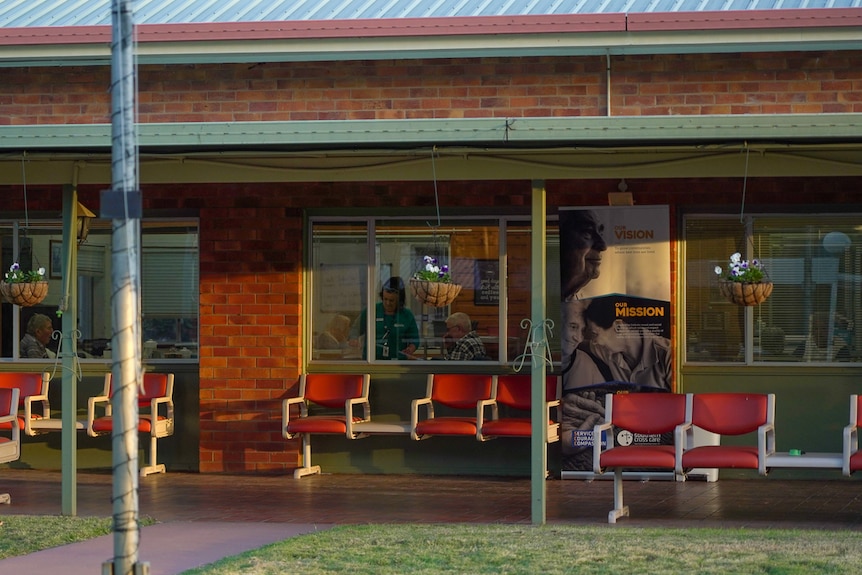 "Throughout Queensland, it's a postcode lottery of how you can access palliative care and it's dependent on boundaries that are set up through the hospital system," she said.
"Just like birthing is so important, that last moment of people's lives is just as important and it happens to all of us."
The Queensland Health spokesperson said $171 million would be invested in palliative care across the next five financial years, and included $55 million for new community-based providers, particularly in regional Queensland.
In Chinchilla in 2020, the Western Downs Community Palliative Program supported 115 clients to die in their own home or transition to hospital, if required.
Nationwide problem
The challenges faced in regional and rural Queensland were "pretty common across Australia", according to Professor Sabina Knight, director of the Mt Isa Centre for Rural and Remote Health.
"Because we don't have big extended families anymore, we don't have that caring capacity within our own family structure, so it makes it very difficult … to be able to die at home well supported," Professor Knight said.
"So if people have a chronic illness, or a long-term condition that they need to move away for, that can have quite a negative impact on the health outcomes."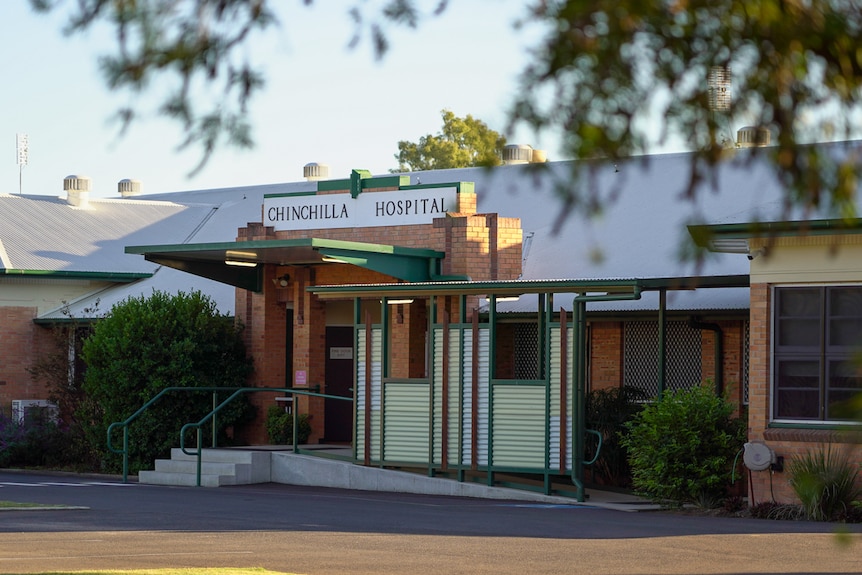 In Chinchilla, Darling Downs Health is conducting a review to try to determine why it is so difficult to attract and retain doctors and nurses.
A Darling Downs Health spokesperson said between April 2018 and June 2019, there were 63 media articles about local maternity services and it ran at least eight different recruitment campaigns for a variety of positions across local, state, and national platforms.
Bringing the old and young together
At Chinchilla's local nursing home, owner Southern Cross Care Queensland has developed a master plan for the site, which includes an 81-bed facility and a childcare centre.
"We've got one [childcare centre] in town already, but I'm pretty sure it's at full capacity."
He's also working with University of Queensland's Rural Health Department to build an allied health training facility at the site, in a bid to get students to "fall in love with the rural community and want to stay".
"The ability for people to basically grow in Chinchilla and then pass away in Chinchilla would be a great asset to the community," he said.
Telehealth reducing the burden
For Mike Smith, using telehealth has cut down some of his travel time. 
"I think that can be done a lot more," he said.
Professor Sabina Knight agreed the technology program brought "meaningful care into the home".
"We can save people a lot of time, money and effort travelling, but we can't replace all of their health care," she said.
'This is where my home is': Why regional Queenslanders are seeking better birthing and aged care services
Source:
Source 1