The COVID-19 death toll in western New South Wales has reached seven, after three more deaths were recorded.
Key points:
Three deaths in western NSW, all in aged care facilities, were reported today
15 new cases of COVID-19 were detected in the region, a majority in Dubbo
Health authorities are calling on people to come and get tested over the weekend
All three people were residents of aged care facilities in Dubbo.
A woman in her 80s from the Holy Spirit aged care facility passed away overnight. She was fully vaccinated.
A woman in her 90s who was fully vaccinated and an Aboriginal man in his 80s who was partially vaccinated died at St. Mary's Villa aged care home, which has 21 confirmed cases of the virus. 
There are now three deaths linked to that facility, after a man in his 90s died earlier this week.
"Our sincere thoughts and condolences go to the family, to friends and loved ones of these residents," Western NSW Local Health District (WNSWLHD) chief executive Scott McLachlan said.
Western NSW recorded 15 new cases in the latest reporting period: seven in Dubbo, three in Wellington, and one each in Bathurst, Bourke, Blayney and Narromine.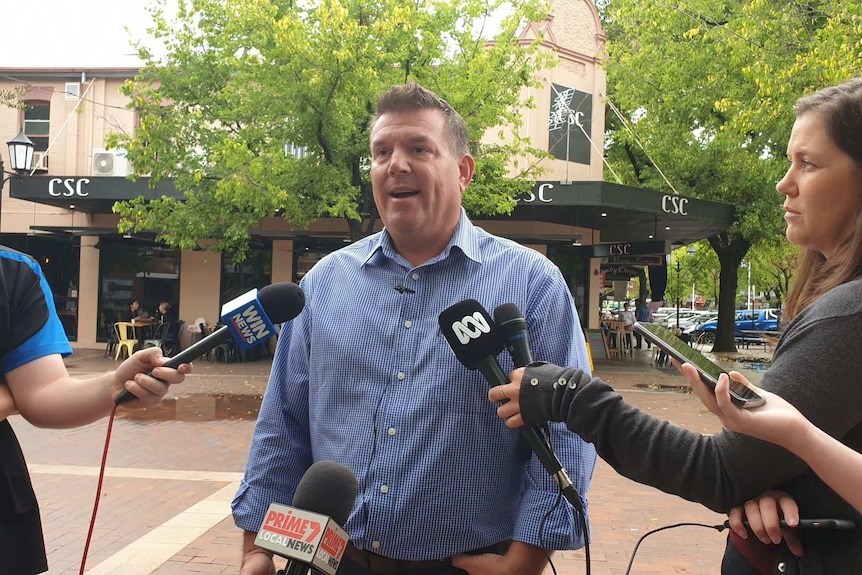 A total of 1,900 tests were conducted across the health district on Thursday, and Dubbo MP Dugald Saunders said that number needed to increase.
He said the introduction of surveillance testing across the region was an opportunity to "get a little bit ahead" of the virus.
It means that asymptomatic people in some parts of the health district will not have to isolate while awaiting test results.
Mr McLachlan said there were also cases of the virus in the homeless community and that they were being targeted as a priority.
"There's a lot being done in Dubbo, particularly at the moment around the homeless community, in both finding accommodation, providing clinical care and wellbeing support."
Slowing the spread in aged care
Both the Holy Spirit and St Mary's Villa aged care facilities are operated by Catholic Health Care.
Chief executive Karen Borg said staff at both facilities were working to limit spread inside the homes.
"The homes are essentially divided into two separate cohorts — positive and negative," she said.
To help free up staff to care for residents, non-essential administration work at the homes is now being done by Catholic Health Care's head office in Sydney.
Ms Borg said residents were being kept active but common areas had been closed.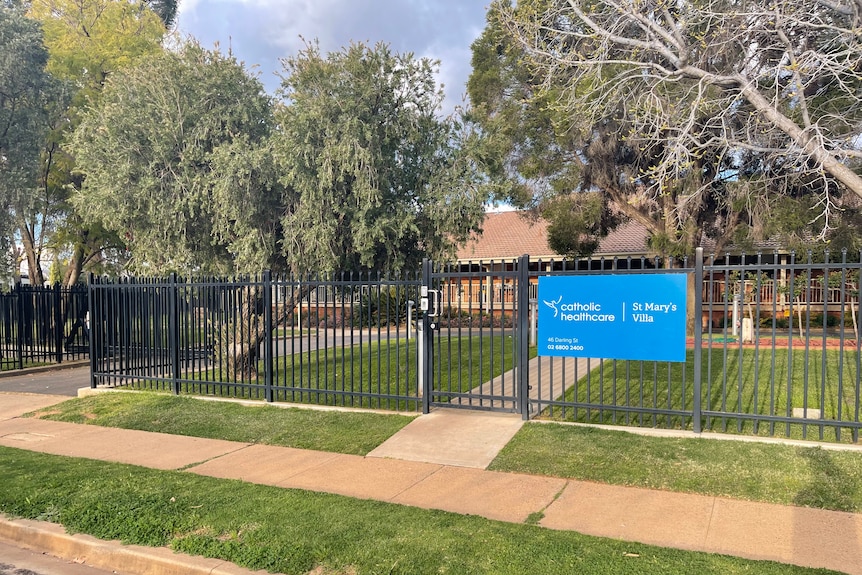 She said recreational staff were on hand making sure residents were exercising regularly.
"We have pastoral care visits and even music therapy. It's not just about the body, it's about the soul as well."
Fresh cases across regional NSW
There is also a new COVID case in Lithgow, but it is not yet known if the person is linked to an existing case or if they were infectious in the community. 
A man in his 60s and his three household contacts tested positive at Young.
On the Southern Tablelands, five new cases were identified at Yass and three at Goulburn.
The Southern NSW Local Health District said all were linked to known cases, except for one at Yass.
Overnight, several new locations were added as exposure venues, including the Yass Post Office.
Anyone who visited between 11:15am and 11:45am on September 6 is considered a close contact and must get tested and isolate for 14 days regardless of the result.
Loading form…
Posted , updated