When Pauline Treleaven began activities as a 20 year old at the Mentally Handicapped Society in Whyalla she sat and watched television and sometimes flew kites. 
Key points:
Pauline Trevealen has worked at Bedford industries for 47 years
Her jobs have involved embroidery, making airline headphones, and sewing hessian bags and balaclavas
Bedford Industries employs 148 people across 17 sites, including 38 people who have worked with them for more than 40 years
Now, 47 years later, Ms Treleaven is being recognised on International Day for People with a Disability as one of Bedford Industries' longest-serving employees contributing to the Whyalla community.
Bedford is South Australia's largest employer of people living with disability — with 148 clients across 17 sites, including 38 of whom have worked there for more than 40 years.
Ms Treleaven said when she was growing up, she didn't think she'd ever have a job.
Now, at 70, she works three mornings a week packaging components for hardware flat packs.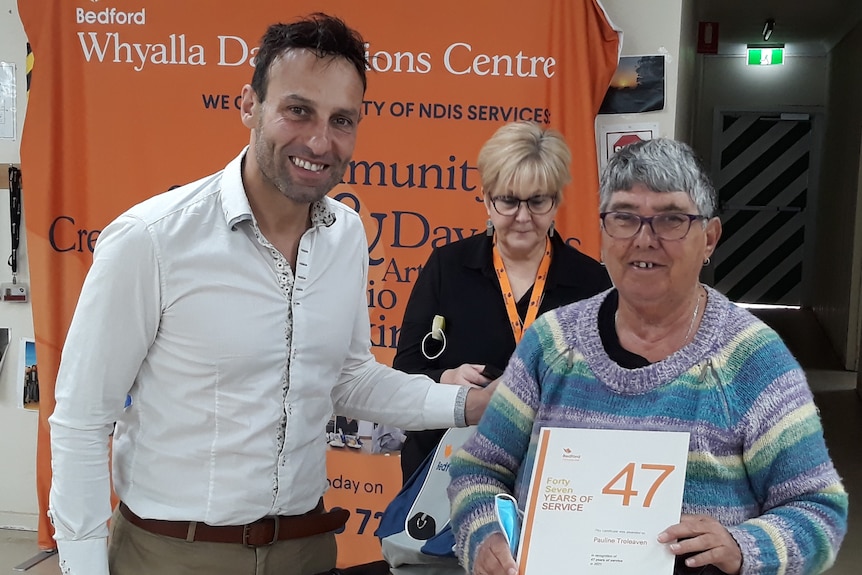 But it's not just about the job.
"I just turned 70 — I've got no parents, my parents have both gone and I live on my own but I've got people helping me," Ms Treleaven said.
"They take me shopping and sometimes they do cooking for me.
"On Friday nights we go out in a group."
Bedford Whyalla training officer Wendy Anderson said Ms Treleaven had gained confidence through her employment.
"She lives on her own now since her father passed, and it's [working] is a good social outlet for her and it's a good way to know that she's OK at home," Ms Anderson said.
Bedford media officer Vassil Malandris said the disability work sector was valued in the community.
"We've seen more of an openness, an acceptance about disabilities over the years," he said.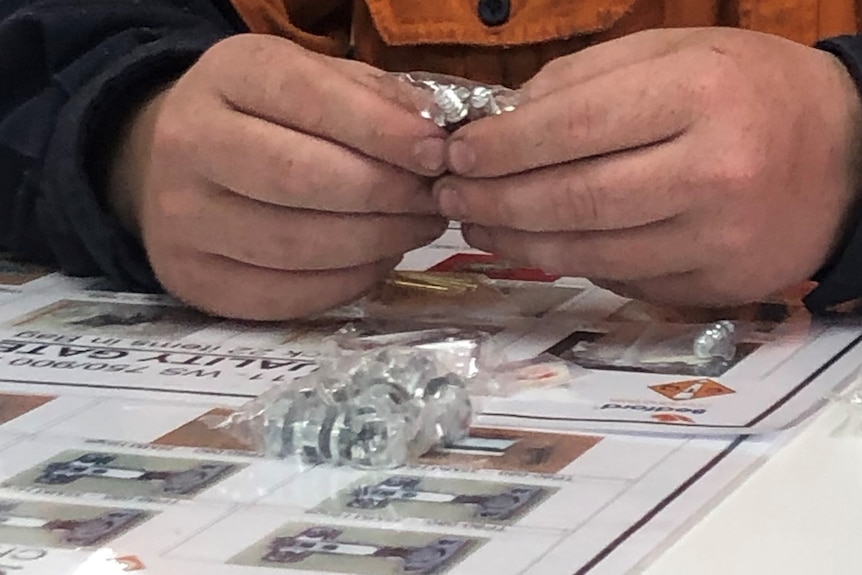 "We're tapping into the right markets, for example in Port Lincoln we're really focused on our partnerships with the fishing industries.
"In our Panorama main office we've set up a gin distillery and we're now dehydrating fruit."
'There's a real buzz in the air'
Partnerships with local government and businesses have meant people living with disability are more visible in the community.
"There's so much less stigma attached with people with disability these days," Mr Malandris said.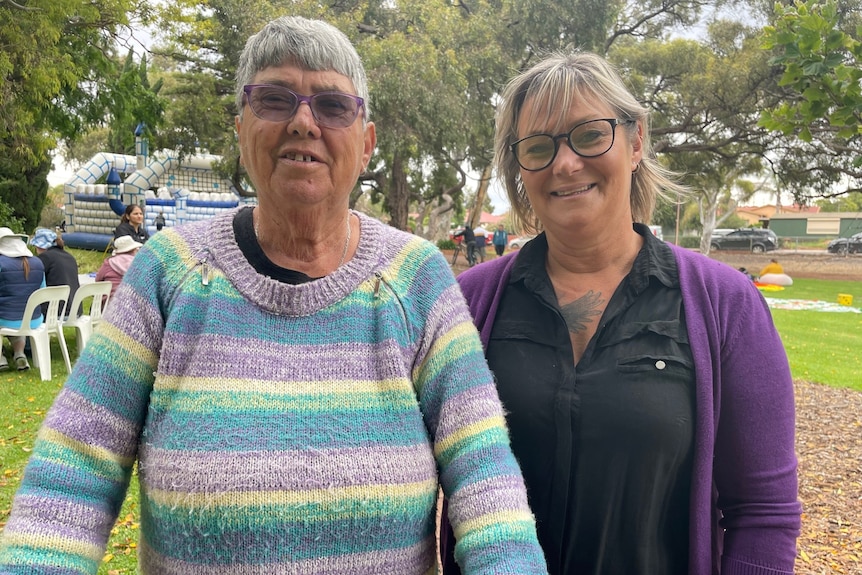 "There's a real buzz in the air about corporate responsibility."
He said that meant the clients did not feel isolated from the community.
"They feel like they don't only work for Bedford but they also have a really critical role to play for these companies we partner with," he said.
"They get a real buzz from it."
Posted , updated 
'We do a lot of good work': After 47 years, Pauline says work is more than just a job
Source:
Source 1